| | |
| --- | --- |
| | Grooming & Training |




The Veterinarian
123 Main Street
Anytown, NY 20317
USA
(212) 555-4321
(212) 555-1234 fax

Send Us

E-mail

© Copyright 2011
The Veterinarian, Inc.
powered by Website2Go.com
All Rights Reserved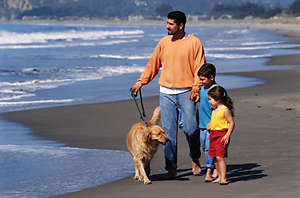 Grooming

The Vet offers a state-of-the-art grooming facility. Professional all-breed grooming features bathing equipment and all natural shampoos. Medicated shampoos are also available for special needs. Fluff drying and hand scissoring are both standard procedures.

For boarded pets, a scheduled grooming on the day of departure will send your pet home in beautiful, clean condition. Please call in advance (212) 555-4321 to make your reservation!

Training

The Vet's onsite dog trainer can help your pet with obedience, protection, and behavior modification, as well as service dog training. Balanced training methods enhance the dog's natural suspicion and protection instincts through confidence building - not intimidation or force.

Our residency programs prove to be especially effective for training overly hyperactive dogs, or dogs with aggressive tendencies. Private lesson programs allow you and your dog to learn a new command once or twice a week at our training facility or in your home. Please call (212) 555-4321 for more information.