| | |
| --- | --- |
| | Boarding |




The Veterinarian
123 Main Street
Anytown, NY 20317
USA
(212) 555-4321
(212) 555-1234 fax

Send Us

E-mail

© Copyright 2011
The Veterinarian, Inc.
powered by Website2Go.com
All Rights Reserved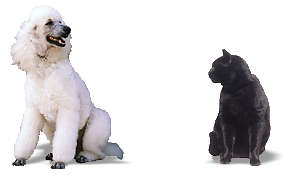 Boarding
The Vet offers the top pet boarding facility in the area, with state-of-the-art facilities and excellent care. We've been boarding pets for people for more than 20 years.

Kenneling
Our boarding facility is completely enclosed with heat and air conditioning. Pet suites vary in size to as large as 6 feet wide and 26 feet long. All kennels are cleaned and disinfected daily and proper ventilation is maintained with large fans at both facilities. Call 212-555-4321 for costs. Ask us for special details concerning boarding of rabbits, ferrets and birds.

Cattery
Feline guests have 28 large individual cubbies to choose from. They all share the sunny southern exposure picture window that puts them in kitty heaven. Call (212) 555-4321 for costs.

Pick-Up and Drop-Off
Monday -Saturday, 7:30 a.m. - 6:00 p.m.

Check-out time is 12:00 p.m. After 12, there will be an extra day's boarding charged. For your pet's safety, please bring a leash, collar, or travel cage with you when you come to pick them up.

Please allow approximately 20 minutes for check-in and check-out procedures. Have the following information ready:

1) Current vaccination record, including Distemper, Rabies, Bordetella for dogs and Feline Distemper and Rabies for cats (must be official documentation from your veterinarian or phone verification). Vaccinations will be given at your expense if not current. Vaccination against kennel cough does not guarantee that your pet will not develop kennel cough.

2) A list of any current medications, instruction for giving the medications, medical concerns, or requests. All medication must be in the original labeled container obtained from your veterinarian. Medication will be administered per label instructions only.

3) Any special instructions, such as if your pet is shy with strangers and jumps fences.

4) One emergency number where you or another responsible party can be reached.

5) Daily diet. Boarding animals are fed a premium diet which is included in the boarding fee. Special diets are allowed; however, you must provide the type and quantity to be fed. Special diet requirements should be brought in marked containers with the appropriate amount needed for your pet's stay.

6) Bedding. Small blankets are allowed, but not crates, cages and large stuffed bedding. Toys can accompany your pet, but please mark your name on all toys and we will do our best to return them to you.

Important Notes:
1) We do not encourage boarding for very old animals or those with serious medical conditions such as severe arthritis or seizure disorders, as boarding stress can aggravate these conditions. Dogs with seizure disorders can become unstable while boarding, therefore, a seizure disorder release of liability form must be signed. We cannot accept diabetic patients in our kennel.

2) At your request, we will exercise your pet in our large outdoor-secured play area. Your pet will enjoy being off the lead and playing with other pets of like size and temperament while under the supervision of a kennel technician.

3) For water-loving canines, we have a doggie swimming pool. It's a great opportunity for your pet to have direct contact with our kennel technicians, play with other pets of like size and temperament, and have fun! All swims are supervised with full-time doggie lifeguards!